Sitka Black Tail Hunts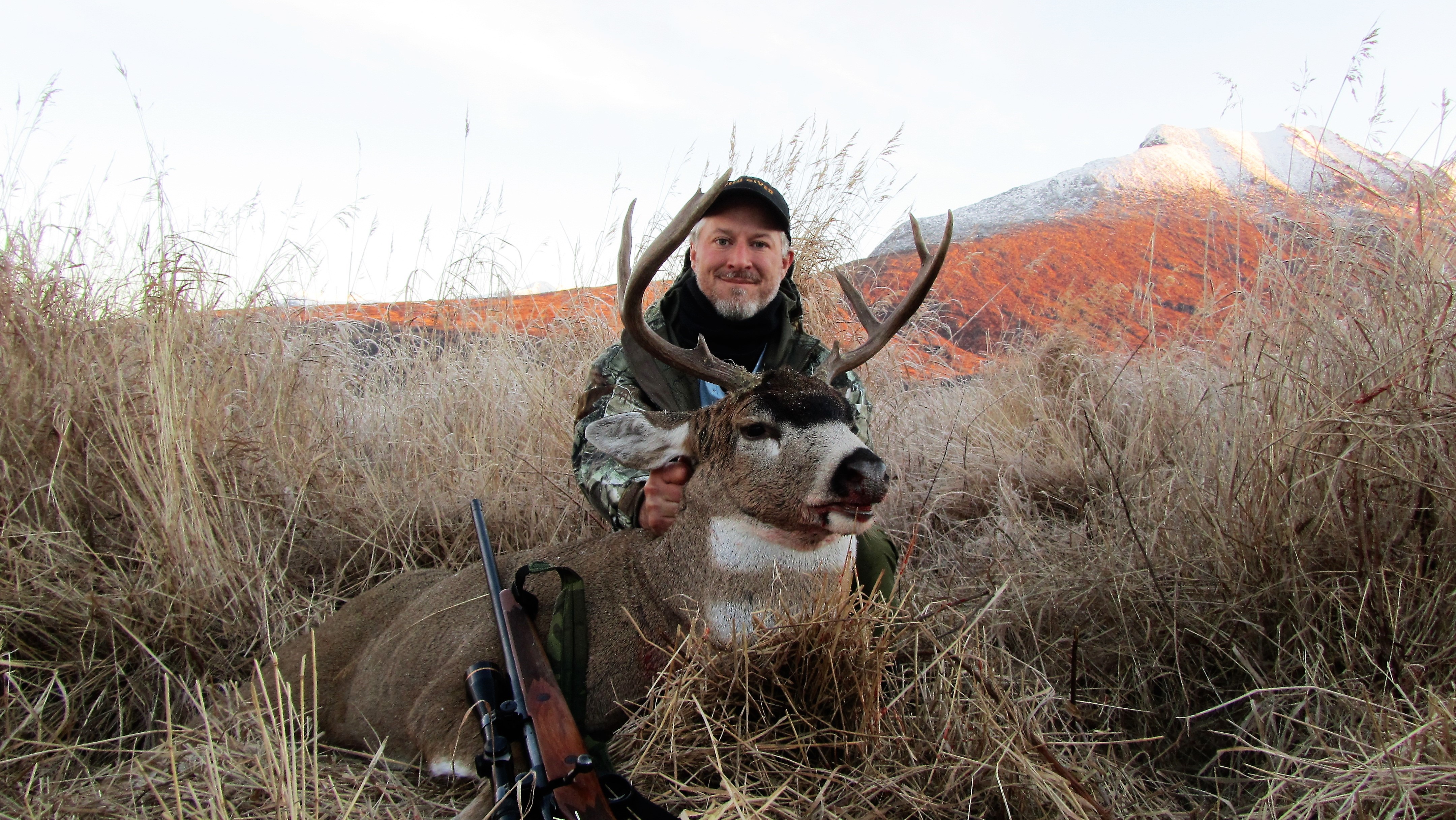 (Odocoileus hemionus sitkensis -Latin Name)   Sitka Black Tail Deer has a smaller rack than most deer species. They make up for the smaller rack size by being one of the most handsome species in the world. These thick, smaller deer have a dark, almost black forehead with a double white throat patch and rich chestnut colored antlers and beautiful black tipped tail. They are arguably the most hearty deer on the planet, thriving in one of the most unique and challenging habitats on earth. Most Sitka Black Tail Deer on Kodiak weight between 150 and 200 pounds.
All Deer hunts are conducted 1X1(one guide, one client) to ensure your ultimate success, with many cases, a packer is added for those extended missions. Deer can be hunted from a small cabin or spike camp from my guide use area on the south end of Kodiak Island. Spike camps are portable and removable to assure the best possible area to hunt. Each spike tent camp are 8'X8' and are equipped with cots and heaters for your comfort. Deer hunting during August and September can find bucks up high on mountain ridges 500 to 1500foot levels. But during the months of October, November you can find bucks in the low line areas and the foothills, which will make hunting much easier. Once your trophy Deer is taken, it is then tagged, caped, meat is quartered and packed out to the extraction point. You are welcome to take your Deer meat back with you, and I can direct you to a local butcher in Kodiak City, that can process the meat for you. If you choose not to take your Deer meat back with you, the meat will be donated to local elders or local charity, never wasted. Once Deer cape and antlers are back at the spike camp, cape is fleshed, ears, lips, nose are turned, it is then salted. Trophies are normally shipped from lodge to my expeditor in Anchorage, at the end of the season.