Master Guide
Alaska Professional Hunter Association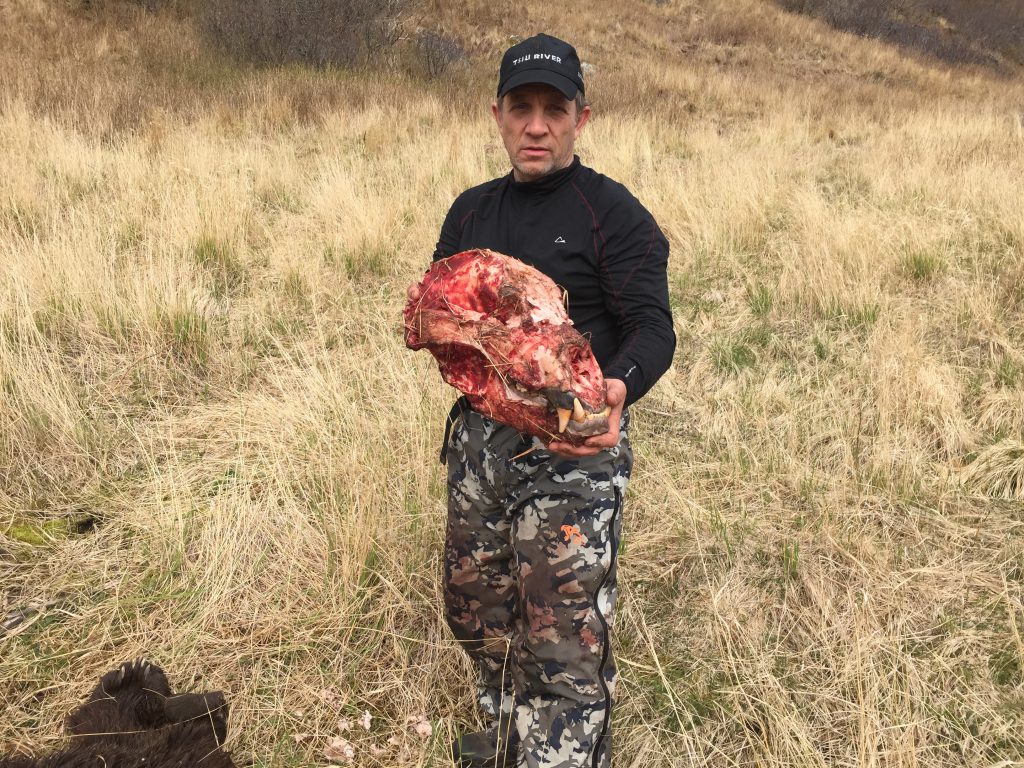 Samuel T. Fejes, Jr. was born and raised in Alaska, and learned at an early age his passion for Alaska's great outdoors. Trapping, fishing, hunting at an early age just ignited his desire to excel to higher levels in this field at an older age.
Receiving his pilot's license in his early 20's, Sam has flown Alaska from the Arctic Circle to Ketchikan and throughout Alaska, where he has accumulated over 26,000 hours with nearly 16,000 hours in a Super Cub alone. Currently he holds a Commercial and Instrument pilot's license, and is rated for single engine land and sea.
Sam received his assistant guide license in the mid70s and after acquiring additional experience guiding on the Alaska Peninsula and south central Alaska, Sam received his Alaska registered guide license in 1981 and his master guide license in 1995. At the time of receiving his registered guide license, Sam started and incorporated "Fejes Guide Service Ltd". Sam currently operates 2 lodges, "Sam Fejes' Tsiu River Lodge" located 106 miles east of Cordova, Alaska and the "Akalura Lodge", located on the south end of Kodiak Island.
Since the beginning of his guiding career, Sam has received numerous awards, including the 1994 Safari Club International "Outstanding Professional Hunter Award" and the 2013 Safari Club International C.J. McElroy award. Fejes Guide Service Ltd. currently holds over 90 APHA/SCI Awards, for outstanding trophies taken each year. Sam has also been awarded 2-time Alaska Professional Hunter Association/ North American Wild Sheep "Outstanding Outfitter Awards". In 2016, Sam was awarded the prestigious "Tony Sanchez Outfitter Award" present in Spain.
Because Sam conducts many of his hunts and tours on water, he has been licensed by the U.S. Coast Guard and has received his Master Coast Guide License 100 ton.
Safety has always been a top priority in Sam's operation and has always stressed emergency medical preparation to his guides and staff. This is why he has taken Wilderness EMT courses, ETT courses, First Aid courses, CPR courses, many Alaska Survival courses and attending the "Leave No Trace" master educator course in 2019.
Also has served on the board of directors of Alaska Professional Hunters Association (APHA) for the past 9 years. APHA board deals with the current wildlife conservation issues with state and federal agencies, the changing commercial hunting industry and the continued protection of non-resident rights to hunt Alaska.
Traveling many parts of the world, Sam has met people from all walks of life and has hunted on 5 continents. This has given Sam the knowledge to ensure your safari to be safe, enjoyable, and most of all, memorable.